Do you need car photography tips and ideas? Graphic Expert International presents the best tips and ideas from pros that can ease your photography carrier.
Car photography is a trendy, stylish & exciting session of photography. Photography needs passion, optimism to be successful. The practice is the principal to gain the ultimate goal.
Sometimes it is challenging to enlighten the car's personality in a static image. Here, I attach some furtive tips &   photoshoot ideas that ensure you get an accurate professional shoot of the car. Photography tips will be effective if & only if you keep practicing.
Car photography is essential for vichele dealers for business purposes or it can be a hobby with your luxury product. In every case, people ask efficiency for the luxury car shoot. If you follow my car Photography tips & idea. It will definitely help you to improve your automotive photography tips.
10 Car Photography Tips and  Photoshoot Ideas for Professionals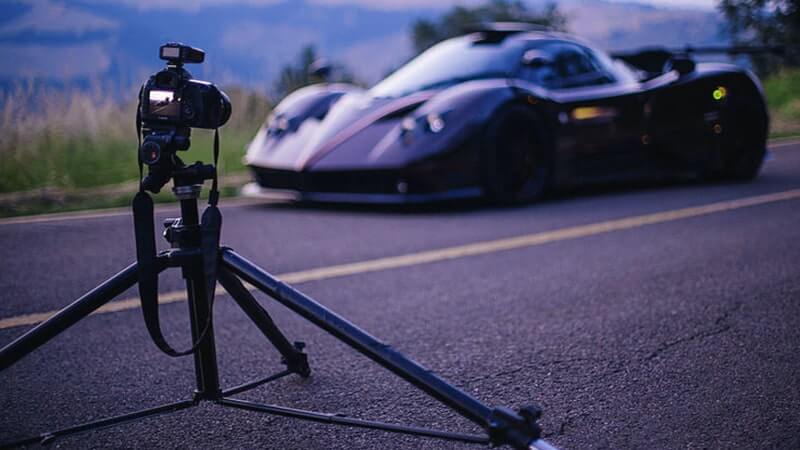 1. Picking Right Gadgets For Car Photoshoot
For professional car photography, you must need a DSLR to get the best snap. The camera & lances are very intense to get the perfect shot. You can pick canon EOS Rebel T6 or Nikon d3400 or according to your choices.
If you are looking for an affordable lens to snap the car radiant you can try a wide lens around 24 mm.
To capture eye-catching, unique pictures each detailing of the car is a must. You can try a macro lens like Canon 100 mm.
A tripod is the best helpful thing to protect your camera. It also helps to avoid handshaking. Moreover, the tripod helps to get more light in the night shoot.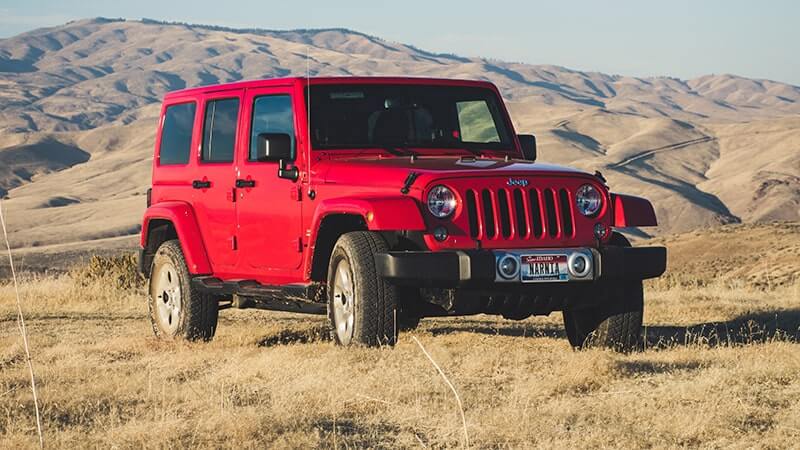 2.Select the Perfect Time for Car Photoshoot
Lighting affects the car photo shoot. Golden hour is important to get the glamour image of the car. One hour before sunset & one hour after sunrises consider the golden hour for car photography lighting.
If you select the proper time of the day that light helps to enhance the car's actual color & beauty.
Some colors can't represent their beauty in direct sunlight but some are exactly beautiful in the sunlight. So depending on the color of the car time can vary.
3. Choosing The Location
Photography means telling the car's personality in a fairy tale. A photographer knows the secret location where the vehicle can attract focus to itself. Try to avoid background that grabs the appeal from the car to itself.
Professional car photography can be held on the road, near the forest or beside the sea, or in the garden.
Pick the location base on the focusing of the car photo shoot. Make sure the locations are adjusted with your car & glorify it'd inner beauty. Let the background interact with the car.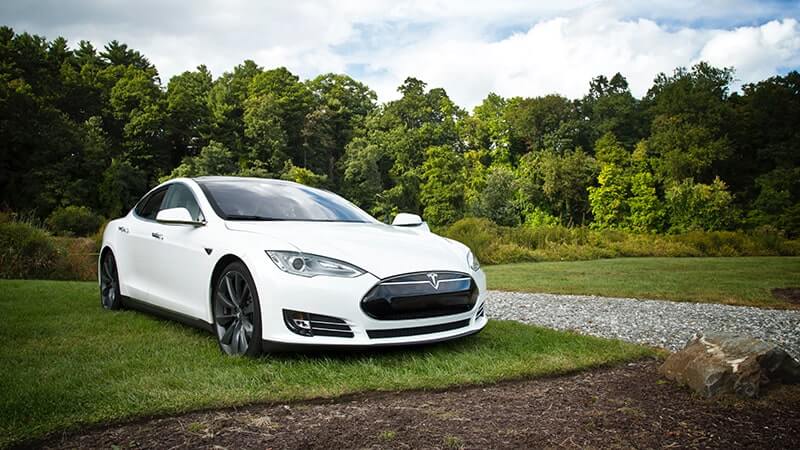 4. Natural Beauty
An exclusive car photography ideas are to take the car closest to the beauty of nature. Let the car interact with the surroundings of nature. If there is sand in the road the car can make some dust. Focus on that moment to show the dust.
Try to fill the frame with natural beauty. Including nature is the best thinking to get wonderful car images.
5. Choose Perfect Reflections
To get ideal realistic images exact reflections on the car's window is very important. Take some important car dealership photography tips.
Use a tripod to avoid your own reflection. Try to focus the natural horizontal reflection and the sky's reflection on the window. This is one of the best car photoshoot ideas.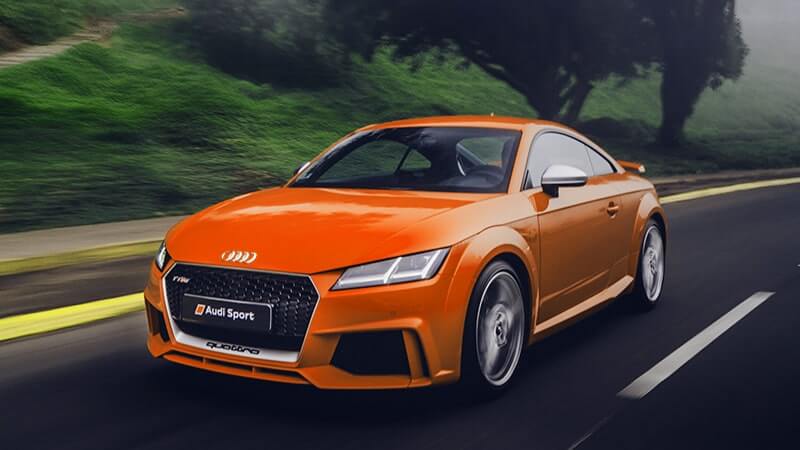 6. Driving Shots
Driving shots is one of the challenging car's photoshoot ideas. In a static image, you need to rectify dynamic speeds.
You can use another car's window to capture that motion car's photo & use a blurry background to represent the motion. The speed speaks to the car's personality. Use high shutter speed to capture the speed. In addition, the Photographer must be conscious of safety as they are work on the road.
7. Shadow And Reflection Guide
The major car dealership photography tips are shadow creation. Without shadow, the car looks unattractive & totally appeals to less.
Proper timing also helps to get the accurate shadow of the car. When you capture images beside the sea or river make sure the shadow in the water. Instead of roadside photography, you must try to focus on the accurate shadow. Shadow brings alive vibe in your car.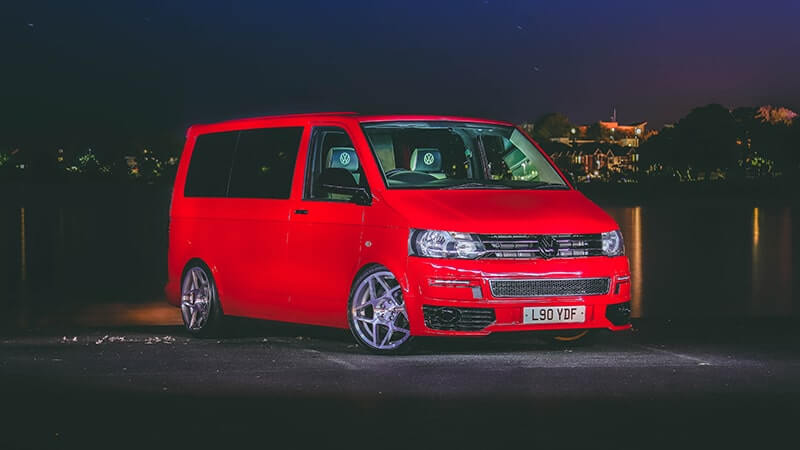 8. Nighttime Photo Shoot
The nighttime photoshoot can give some amazing clicks. Find a street or home where there is no light at all. Set the camera on a tripod & ready with the shutter speed of 30 seconds.
Use an LED light to cover the car & reflect some portion of the background like home or street. The magic of the Nighttime photo is all the appeal engulf in the car.
There are no specific rules for nighttime photography. It is easy & fun. You can play with a dark background which ensures a classy look.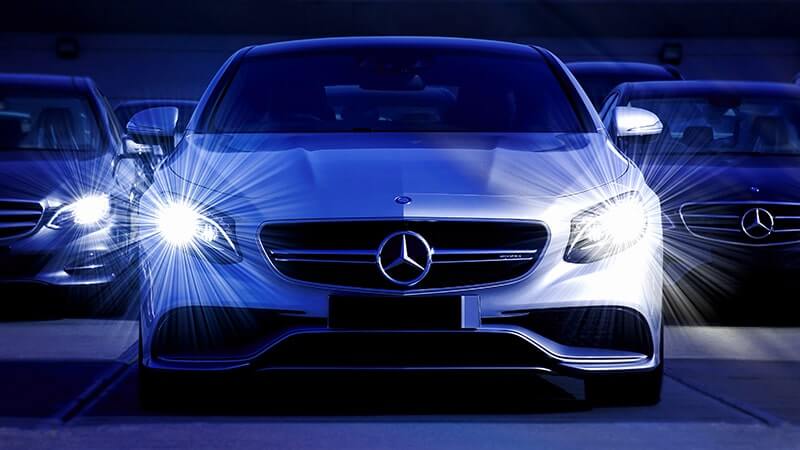 9. Amazed With the Light
Turn on the headlights to grab the client's eye. To the surprise, the people on the street focus the extra light on the evening during vacation.
Also, try a blurry background to represent the car's motion. In a dark mood, light beautifies the car's image.
10. Tips For Detailing Photoshoot
Each part of the car has a different beauty & personality. You need to focus on each part. Some car has some exclusive feature that you need to emphasize.
Inside of the car must be shown on your snap. Each gear reflection everything you need to capture separately.
The most essential thing to focus on the car's curve. Which enlightens the shapes of the car.
Try to avoid eye-level photography.
Try different angles to represent the exact beauty of the vehicle. Close shot, Front view, back shot, the side view is the different ideal tips for the automotive photographer.
Keep the camera as high as possible & try to capture the beauty of the car from upward. The frame should be filled with the car's beauty.
Hence, you can use an online car photo editing service to clean up and fix any imperfections.
Let nature play with your car which ensures an amazing shoot. Remember it won't be what you expect but it gives you something worth beyond the expectation.
Final Words:
As a profession Car Photography is a smart job and produces a handsome salary. Follow these secret 10 tips & ideas for car photography which help to heighten your photography career. If you give complete effort you must be victorious in challenging vehicle photography.
Adobe Photoshop Tools and its Uses
Adobe Photoshop CS is launched and developed by Adobe Systems. It's design software. So, as design software, its uses and tools are not so easy to use. Every beginner needs to learn Photoshop tools. Today I will introduce Photoshop tools.   I shared a tool's image. For a quick understanding, I will give a description from top to bottom of these images.

Move Tool: 
Move Tool is to move an object in a layer. Click this icon and then click on objects, and then move it anywhere.
Rectangular Tool:
By rectangular tool, you will be able to make a selection of rectangular shapes in your objects or layers.
Lasso Tool:
Use Lasso Tool to draw or select any shape from objects. It will not give you an accurate size by you can select a large area from this tool.
Quick Selection Tool:
By quick selection tool, you can select the same color area from any object.
Crop Tool:
With this crop tool, you can crop any photos from objects in the shape of a rectangle.
Slice Tool:
You can slice a photo on many parts with this slice tool.
Spot Healing Brush Tool:
Use spot healing brush tool to remove any dust or unnecessary points from images or photos.  Press this tool and you will 4 different tools for use.
Brush Tool:
You can paint by this brush tool on your images. You can choose different colors and brush sizes. It has also three tools inside.
Clone Stamp Tool:
Clone stamp tool is the same as the Spot Healing Brush Tool. It's creating a direct copy from first objects to second objects.
History Brush Tool:
History brush tool is the same as the brush tool. It is just painted all history selected area.
Background Erase Tool:
You can remove background from objects with background erase tool.
Gradient Tool:
With this gradient tool, you can make different gradient colors.
Blur Tool:
Blur tool makes blurry images.
Dodge Tool:
Dodge tool is used for more lighten on your images.
Pen Tool:
The pen tool is used to make whatever selection on images. This tool is the most uses tool in Photoshop.
Type Tool:
Use type tool to write ant text to your objects. You can choose any size and any font.
Select Tool:
Select tool is to select any parts of objects.
Ellipse tool:
To make an ellipse shape use ellipse tool.
Notes Tool:
Make a note of the necessary things and store them here.
Eyedropper Tool:
Eyedropper tool is used to change the background color on your select colors.
Hand Tool:
Hand tool is used for moving objects in layers.
Zoom Tool:
Use zoom tool to zoom a photo.
Color Picker:
Use color picker tool to change the background color and stock color on a layer.
Quick Mask Tool:
Select any area by rectangle or ellipse then click quick mask. You can see the changes.
Conclusion on Adobe Photoshop Tools and its Uses
I hope you can learn some help from this article. If you any business owner, we give this service at very low cost. Graphic Experts International is an offshore graphic House that provides background removal, Photoshop clipping path, photo retouching, neck joinery or ghost mannequin, and many other photo editing services. To know more visit our website and get up to two completed images free of cost.