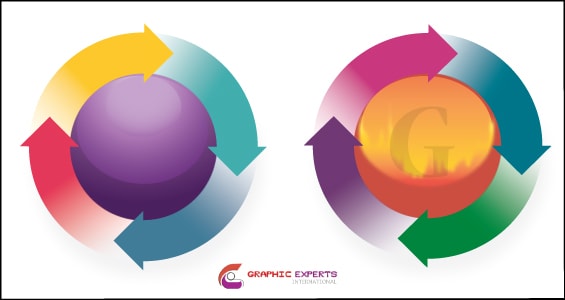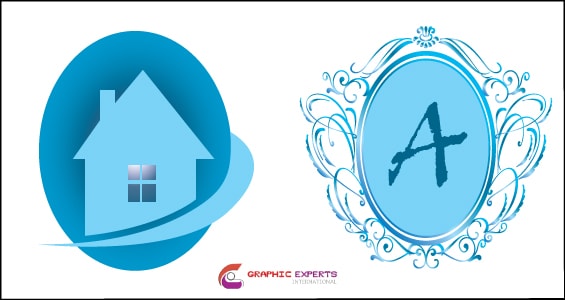 Logo and Branding Services From Professional Logo Maker
Logo and Branding services are proudly offered by Graphics Experts International. Our skilled logo maker generates catchy, readable and unique logos for your businesses in any field. With the best quality, proven results and fast turnaround, you will be very pleased that you chose GEI for your logo design needs. Thus, get your logo here.
Top-Rated Logo Design Service
GEI offers unlimited free redesigns for your company's logo. We're confident in the quality of our work. If you're not pleased with our work anyway, feel free to send them back. Our vector editor will be happy to redesigns or make any adjustments to make sure that we deliver the best logo to meet your needs.
GEI's expert staff includes vector editors who are trained in delivering appealing, readable logo branding to match your needs and budget. We can help suggest a theme, color scheme, focus and design for logo or work with your original ideas. We're proud to lead the industry in both professionalism and turnaround time. Our professional logo maker team helps you to make watch logos, SW logo, cereal logos, studio logos, English logo, builders logo, Islamic logo, salt logos, etc.
No Logo Left Behind
Our expert's vector editor is experienced in designing logos for companies in every field. We're pleased to meet your needs. Whether you desire to text or not, whether you desire vibrant colors or just black and white, or no matter what kind of imagery you want to use, we've got you covered. Have a unique requirement? No problem — we must design the suggested logo to adjust in any shape, or to be readable at all size, or match any special circumstance your company requires.
Flawless Delivery
We deliver you a complete package with each logo, including a lossless source file and several web-optimized graphics files in various formats. We also surrender all copyright, giving you the freedom to use this logo as you see fit. Unlike some other internet companies, GEI won't come back to haunt you if you make it big. We're happy enjoying our own success. We want you to enjoy yours.
Logo Redesign
If your company has a logo and you're looking to update it without losing your existing brand, GEI can help with that, too. Our logo maker team is glad to work with you to upgrade the logo keeping recognizable. We can add detail, fix colors, tweak imagery and even redo whole thing keeping existing theme and silhouette.
Top Quality Logo by Our Logo Maker
GEI wouldn't be in business without our competitive rates. We believe that we offer the internet's absolute best value when it comes to logo design services. Our unique combination of quality service, low rates, and fast turnaround have made us the top choice for hundreds of businesses worldwide. You'll be happy with your choice to work with us to ensure your company's growth. Get quality w logo, newspaper logo, its logo, HD logo, HVAC logo, I logo, n logos, meme logo, home logos and many more.
What Are You Waiting For?
With our years of experience, spanking portfolio, and excellent testimonials, there's no reason not to choose Graphics Experts International. for logo design or any vector graphic needs. Don't wait another day — contact us now so that you can get your logo here and begin spreading your brand as fast as possible. It's your chance to expand! All you need to do is seize it. !