Car Photo Editor for Automotive Dealer
Graphic Experts International, an expert cars photo editor, can make a huge difference. We know the magic to make your image appealing to boost your automotive sales. A car photo editor can be the secret to your business success. Do you wonder how we can help you with automotive dealer marketing?
The specialist hand can bring a miracle & grab the top position in the automotive dealer market. GEI, the best offshore HQ Photoshop editing & retouching house, launched in June 2010. Provide automotive car photo editing, retouching, clipping, cropping, resize, Etc.
Our cheap editing services will play a significant role in your automotive business. Besides, our production office is in the low labor rated area in Bangladesh. But our corporate office is in Canada. Thus, we provide the fastest, efficient, quality services.

Naturally, professional photographers often make some poor clicks. Your photo may contain scratch, color issues, or an ugly background. Cars picture editor fixes all the problems to bring the best car looks. And convert the poor shots into an iconic one using Adobe Photoshop or Lightroom.

The process in which they bring perfection to an image calls car photo editing. They apply many techniques to make your photos look great. In short, photo editing is a way to make a perfect car image.
Car Photo Editing Trend in Automotive Dealer Marketing
Nowadays, photo editing is becoming a global trend in automotive dealership marketing. Leading automotive dealers already realize the benefits of photo editing. Do some research on automotive dealer marketing. You must find the most popular campaign & successful marketing projects are done with the expert editor for car photography. In this digital age, it is really challenging to survive in the automotive market.
It is not possible to cope up with the latest tradition without a cars image editor. Its business nature, when demands increase the number of advertisements, also increases. Many dealers come on the field to attract clients. Within a million images, you need to make your car photo stand out on the web. Professional Cars photo editor can provide stunning car photos for Promotion. This advertisement will bring more clients & boost sales. It adds a new dimension to your automotive business. Moreover, it also saves your photoshoots time & cost.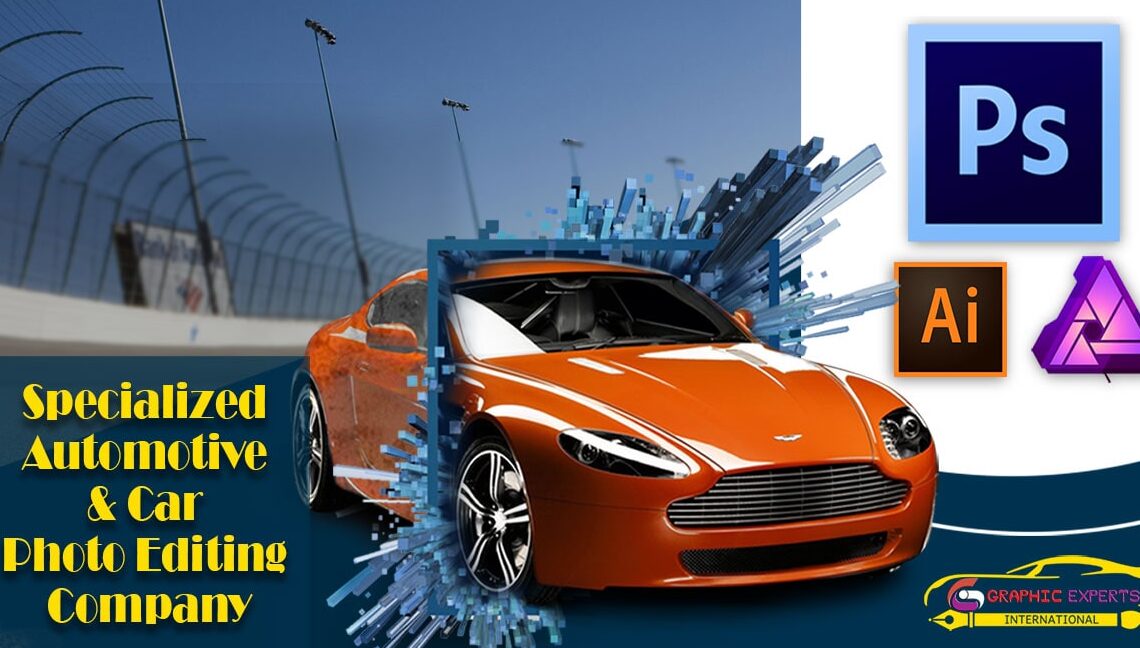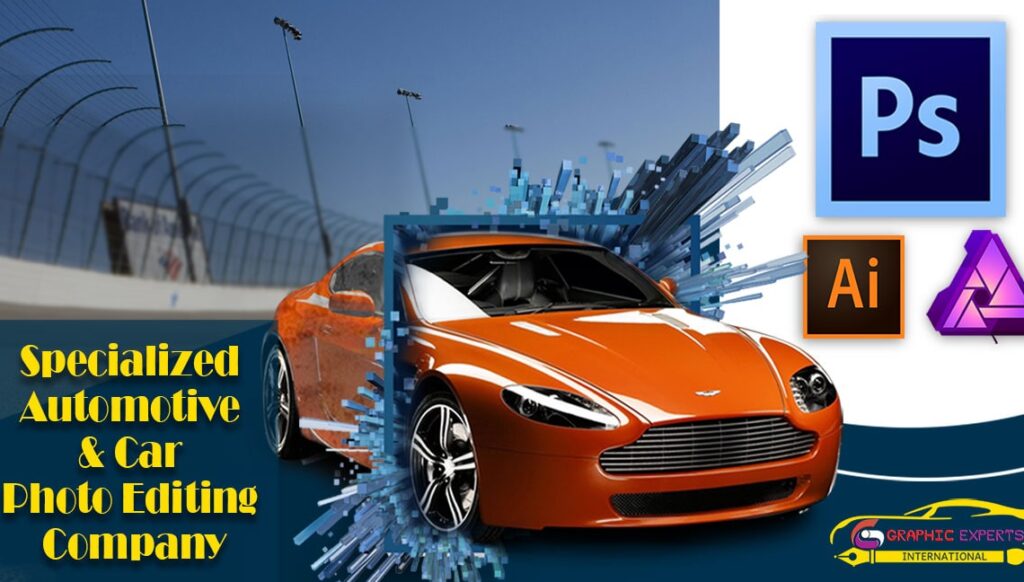 Popular Services By Our Cars Photo Editor
Our editors are self-motivated & skilled to fulfill Automotive image editing needs. We use Adobe Photoshop, Illustrator, or Lightroom for automobile image editing solutions. Here are the most popular services:
Car clipping Path is a core part of any editing work like photo resize, retouching, cropping, or any. Usually, an organized Photoshop editing service begins with the proper clipping paths.
For example, a photo editor uses a pen tool to separate the vehicle from the background. Apply virtual adhesive to place it in an attractive one. If you want to beautify your vehicle, clipping Path is a must. Furthermore, for car background removal, it's beneficial for its' pixel-perfect selection.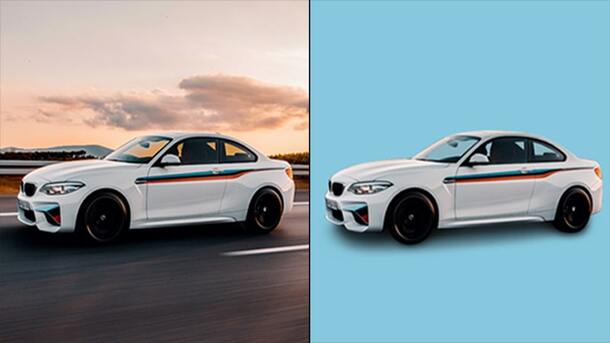 A background defines your image quality. A distracting background is enough to ruin your valuable shots. Our Car photo editing can remove distracting background & make a transparent background. An elegant background brings focus on the subject & makes the image appealing. If you try to remove the background with unprofessional hands, they can harm valuable pixels. So, it is highly essential to hire an expert photo editor. They will cut the image without spoiling a single pixel. It also helps to get rid of unwanted objects.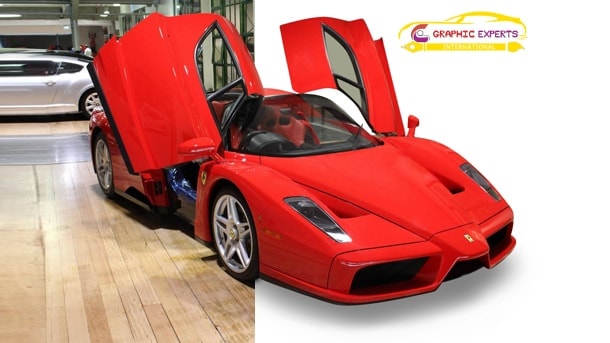 Fixing car photos before publication is nowadays much popular. GEI provides professional car photo editing & retouching service. With the magic of our photo editor, a normal car image can turn into an eye-catching one.
Moreover, we will clean up dust, scratches, spot, unwanted reflection on glass, floor, or body. Likewise, make the car background transparent, place it on a white bg, and create the shadow. Meanwhile, fix poor light, balance color, and hue. Hence, you may rely on our Car image editing & retouching to get stunning images.
Car Color Changing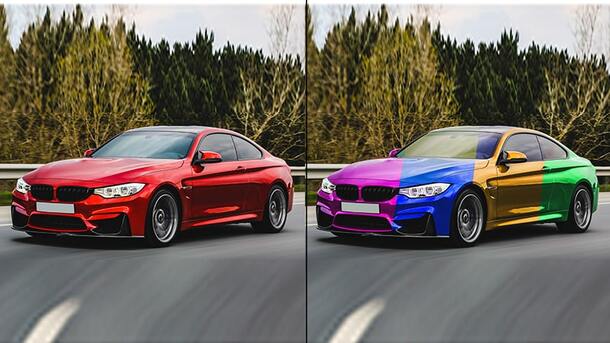 It is really difficult to capture the accurate color of the cars. Due to lighting, the original color may vary & looks dull. The cars photo editor can do car color change, correction & detail color adjustments to bring a glamour look to your car.
The skilled cars image editor can create a multi-clipping path to select a particular area & make color adjustments to bring perfection. It is important to bring beauty & attraction to your car. However, you can apply multiple colors in your car to know the customer's demand. It's not possible to bring all the colors in stock.
Vehicle Shadow Creation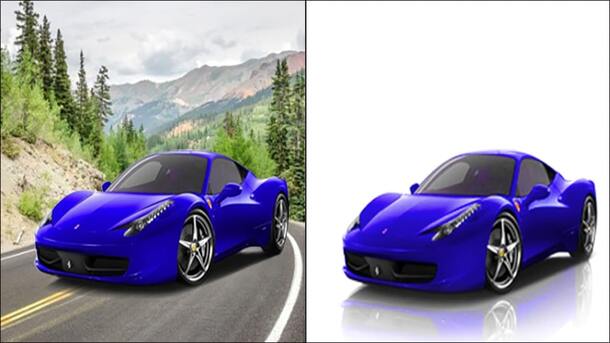 The car pic editor can create a mild natural shadow to make the image more attractive. We can create a natural, drop, or reflection shadow for your car.
Moreover, the shadow is the way to bring focus to your products. It makes your image natural. Besides, it brings life to static images. It enhances the car's beauty & also makes it easier to visualize the car's appearance.
Car Photo Resize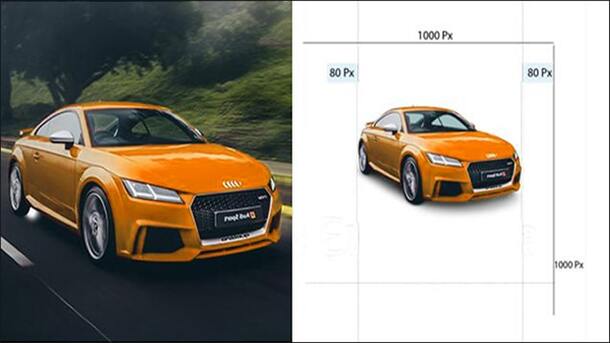 When you are uploading car photos on the web, it is essential to meet particular sizes. The car image editor can resize your images as a car photo resizer, maintaining the image resolution. Whether it is too big or too small, they can give you the best output. The resized images also impact your website loading times. Big size images can slow down your websites that can annoy the clients and google search engine listing. Photo resize helps to reduce website loading time & uniform size also helps to attract clients.
Car Photo Manipulation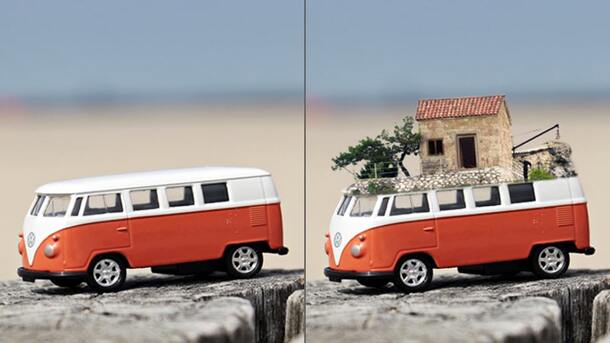 Online business is vastly dependent on digital marketing & advertisements. You can't reach your target customer without marketing. Here the car is your main product, but you need an innovative idea to reach it to target consumers. Cars picture editor manipulates your car's photo on different ideas & make it meaningful to do a campaign. Their smart representation & editing is the secret to grab target customer attention. However, advanced manipulation is a great way to do automotive marketing. You can introduce your products in a new way with the help of an image editor.
Add or Remove Lens Flare/Glare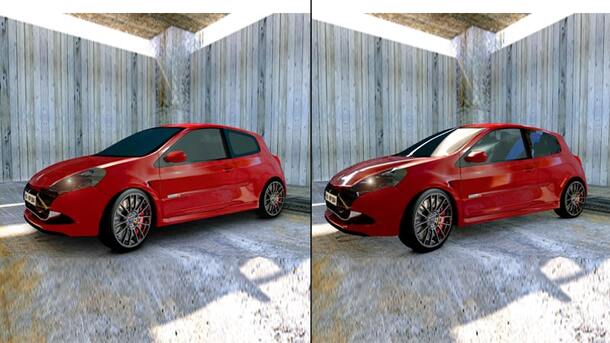 You can add lens flare/glare to make your car image vibrant & focusing. Or, you can remove lens flare/glare. It is a trick to bring focus to the car.
However, our car photo retouching experts can add or remove lens flare/glare to your vehicles using photoshop. Well, a little step can create a huge difference.
Try it once. See the below images to understand the differences.
Add or Remove Objects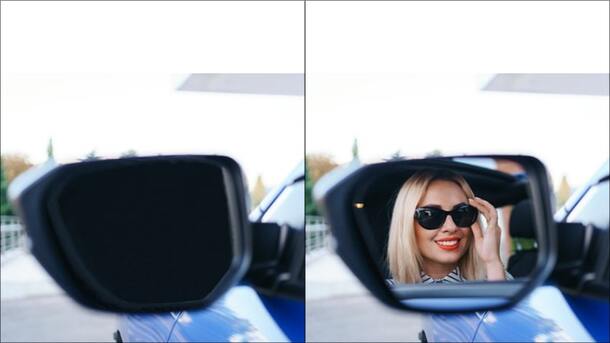 While you add a car's photo here, your target is displaying the details. You need to add or remove valuable objects to make the image attractive.
A car pic editor can add or remove any objects or details to enhance the car's beauty. Often some essential parts of the car can be missing. Photo editing helps you to add those missing portions. Moreover, you can remove dust, dirt, or any unwanted objects to bring an appeal to your photos.
Car Image Detailing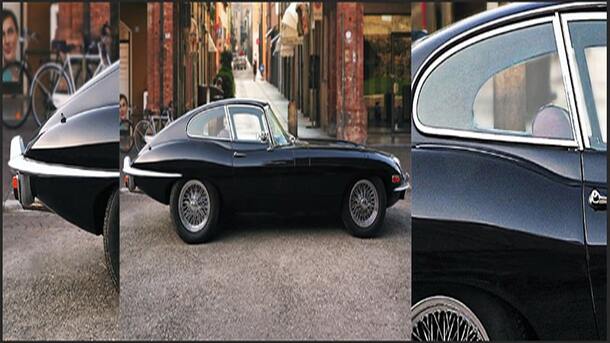 Car detailing is highly important to make the sale. Automotive dealer marketing will be successful when you can meet the customer queries & needs. They want detailing shots. It is really tough to focus on each component & represent the real beauty of micro shots. The car photo editor helps to highlight each detail. They know how to remove distractions from detailed shots & make them eye-grabbing. Aside from all of these cars, the photo editor represents dynamic speed in static shots. They add sky reflection on the window & do some advanced car retouching. This editing's impressed the clients & bring huge sales.
A Complete Package
A car pic editor can add or remove any objects or details to enhance the car's beauty. Often some essential parts of the car can be missing. Photo editing helps you to add those missing portions.
Moreover, you can remove dust, dirt, or any unwanted objects to bring an appeal to your photos.
Exclusive car photos can bring a massive change to the automotive industry.
Car photo editing & retouching services can change your photography & make some outstanding shots.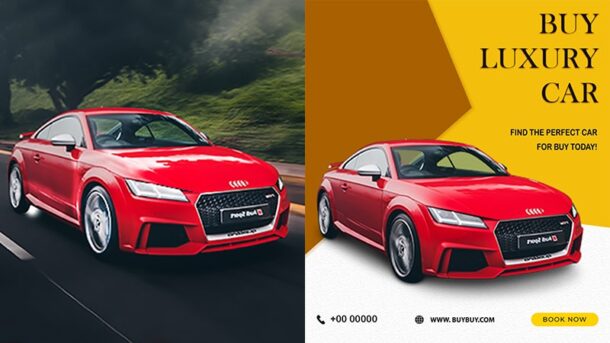 You will feel the difference when you start promotions. The skilled car editors will provide some exclusive car photos. That is enough to bring both fame, sales & engagement.
The Cost of Cars Photo Editing
Unfortunately, automotive dealers have no idea about the cost of car photo editing. They are busy with photography & skip the most important photo editing. You will be glad to know the car image editing cost is really reasonable. The small investment can return profits thrice in your automotive dealerships.
The cars photo editor invests their knowledge, skill & experience to provide highly professional cars photo. They remove all kinds of imperfections that are the key to sustain your automotive dealership. Obviously, their hard work requires a justified price. The cost also varies depending on the editing quality.
You will get highly professional car photo editing services from Graphic Expert International(GEI) at a reasonable price.
Don't spoil your valuable images from the newbie. If you want to get real benefits, then you should hire an expert image editor like GEI. You know a little saving can destroy your entire business. So, grab the expert professional cars picture editor. You have no idea how many dollars you can earn in return. Yes, it can change your luck.
What are The Benefits of Car Photo Editing?
Car photo retouching can bring huge benefits to your business. It is impossible to explain in a single line. Online business is robustly popular & simultaneously becomes too competitive. Here you depend on the product image only.
Photo editing both increases your sales & helps to sustain in the market. It is the trick to create your brand value. You can differentiate your automotive dealership from others with the help of an expert car editor. Some key benefits are focusing here.
Increase Sales by Attracting Clients
The car image editor removes distractions from the car photo. They make it attractive & eye-catching. Moreover, Their professional editing gives your vehicle a natural & eye-grabbing look. At first glance, the client feels tempted by the edited car images.
But the raw shots are unable to hold the attention. Guess what it increases your ultimate sales & increases your website traffic.
Build Authenticity and Brand Value
You will be surprised to know that a cars image editor can make a trust bridge between automotive dealers & clients. In this competitive automotive business field, credibility is highly essential to win the race. Photo editing is an effective way to establish your brand identity. It is fundamental to achieve your business success.
Bring Perfection to Car Photos
It's natural; often, some shots contain little lighting issues or unwanted objects. Even professional photographers may make bad clicks. It's expensive to re-arrange photoshoots for each bad shot. However, a photo editor can be the best solution to make perfect shots. You can even do your photoshoots with the smartphone.
A professional car picture editor will remove all the imperfections to make the image perfect. Photo editing helps you to make high-quality car photos. They will create an appealing first impression to hold the audience. If you are aiming to get perfect shots without distractions, then a cars image editor is a must.
Multi-purpose Marketing
A professional car editor will help you to do all types of innovative marketing. They will provide all types of images that are suitable for different platforms. They edited car photos for billboard advertisements, digital marketing & also the web. Even they can provide excellent car photos for television ads.
They can attach the model according to your needs. It saves your cost & makes the marketing process easier. When you are doing marketing, a perfect image is key to reach target clients. Cars picture editor is the best way to get perfect car photos.
They do amazing photo manipulation to make the audience tempted to buy the car. The best part is they bring a natural sense that attracts the customers. According to statistics, we can say editing photos can make a more positive impression than raw images. It's not wise to take a risk for your business. One wrong step can ruin your automotive dealerships.
Disadvantages of Unedited Car photos
It is really risky to add raw car photos to your websites. First of all, it may contain unwanted objects that can distract your clients. It is time-consuming to arrange a proper background to do photoshoots. It's natural to get some unwanted marks on your frame. Moreover, it can lack colors & attractions. Often some background can distract you from the main subjects.
Due to sunlight, the color can burn. Moreover, your car may contain an ugly reflection. All these hampers your car's beauty. The cars picture editor can remove all these problems. Besides, they can bring natural beauty & provide flawless car photos. They can do the perfect balancing to make the image realistic. This is why the automotive industry avoids raw photos & focusing on edited images.
Check Quality, Know Price or Place Order for Car Image Editing
We believe in quality and customer satisfaction for extending our business. Thus, try our service quality and get a free quotation for premium jobs. The first impression is an important thing for your business. It has a huge impact on customers. So do not spoil it by using any ordinary images that fail to give the proper impression. Judge our quality of work before submitting the order. And, its' without any cost.
So, if you want to check our Automotive Dealer photoshop Editing Quality. Click on the Free trial & avail your free services. We are confident in our service quality. If you are not satisfied with our quality, you will get unlimited revisions. Or, even will get a money-back guaranty. We always value our customer feedback & try our best to please you.
GEI is a deadline-oriented online automotive image editing services provider. And always ready to assist you. Just need a click to get started with our services.
FAQ
Why Graphic Experts International?
Graphic Experts International is the one & only online photo editing service provider. Most importantly, oriented with a separate expert team for automotive photo editor. We provide our services faster & deadline dedicated.
How You Ensure Client's Satisfaction?
Our main achievement is the client's satisfaction. We always make our clients happy. GEI provides Perfect editing services at the lowest affordable price. The small invested budget in photoshop editing will bring more business opportunities.
What is The Effect of Cars Picture Edit on Automotive Dealer Marketing
Cars picture edit by expert editors is the best solution for automotive dealer marketing. Marketing remains incomplete without expert cars picture editing. If you want to do successful marketing, then car photo editing is mandatory. Even you can edit old car images to sell more.
While you are taking professional car photo editing services, you will be able to create an exclusive automotive brand. Professional & masterpiece car images increase business revenue & help to expand your business. A little step can do a miracle in your automotive dealership.