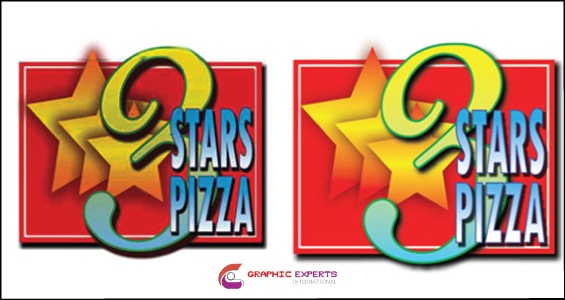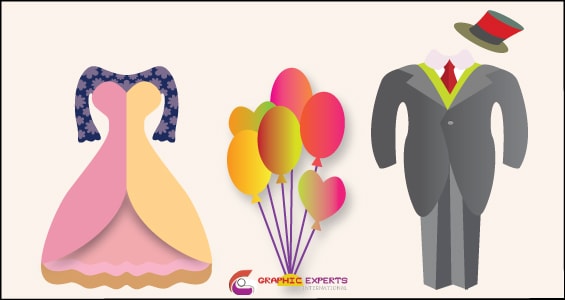 Raster to Vector Image Conversion Services
Raster to vector image conversion service of GEI is of high quality. And it is the vast solutions to your vector editing need like
logo design services
.
If you have a small, low-quality image that needs to use in graphics, our image conversion service can help you
. provide a perfect version of the picture. Say goodbye to pixels — our vectors have thin edges.
We are proud to offer the industry's best combination of price and quality.
We're the best vector editing service provider on the internet with our low rates, fast turnaround, and quality work
.
Our raster to vector image conversion service is quality guaranteed. If you're not happy with our service, no matter why we'll redo it free of charge.
What Is A Vector?
Normally, image files are saved by your computer as a collection of very small dots. When you make the image bigger — for use in larger images, in print media, or on products — you can only make each of the dots bigger. This means most images can't be scaled up past a certain size. Once individual pixels start to be visible, curves get jagged, compression artifacts become obvious and your photograph becomes much less attractive.
Vectors are a special way of storing images based on mathematical lines. Rather than defining your images as a series of dots, vectors use a set of mathematical functions to describe the lines in your photo. These lines are infinitely thin and perfectly smooth. They allow your photo to scale infinitely in either direction — no matter how large or small,
How does the Vector Editor Convert Images?
We use a combination of automation and manual pathing to convert your image to a high-quality vector file. Our vector editor goes over your images carefully and plot lines that describe the shape of the image. When we're done, we carefully go over the image and make sure that we've done the best job of representing your original image in perfect high definition.
What Images Are Eligible For Conversion service?
Vector conversion works best on simple images — digital art, logos, text and other shape-based pictures are perfect. Photographs, paintings, and images with a lot of complex color shifts are usually unsuitable. If you're unsure about your image, feel free to ask! Our staff will be happy to advise you about what we can do to help you meet your goals.
We can work with images in any source file format. Jpg, png, gif, tiff, and PSD are all acceptable. If you're unsure, ask! We can probably work with it.
How Will I Receive My Image?
We deliver both AI and EPS files for our projects. You can import these formats into most editing software to generate standard image files if required. We're also happy to convert your image to any standard pixel format in the size of your choice to save you the time of converting it yourself.
Don't Wait!
Get raster to vector image conversion services by skilled vector editor at affordable prices. We provide high-quality vector design services.
Choose with us to start your vector conversion project today! With a fast turnaround, low rates, and a satisfaction guarantee, you can trust us to get the job done quickly, cheaply, and effectively.