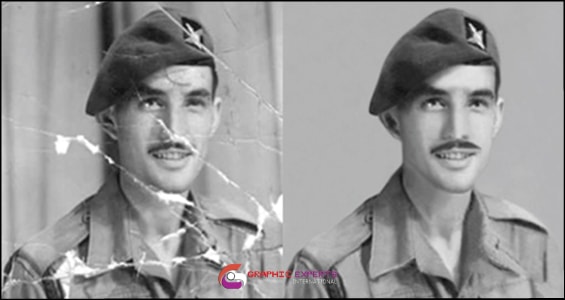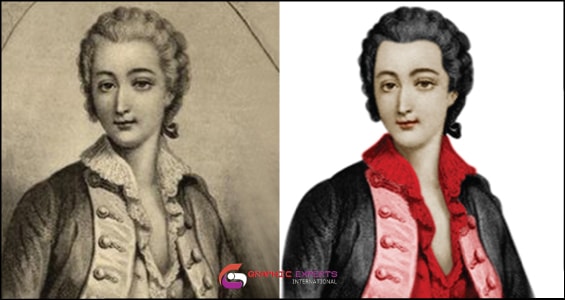 Image Restoration Service Magically Fix Damaged Photos!
Graphic Experts Intl. offers a comprehensive digital repair option for all of your restoration needs. Our photo restoration service utilizes advanced techniques in order to return almost any photograph to its full beauty. We can abolish the damage caused by children, water, pets, light, fire, and even mold.
We are proud to offer industry-leading Photoshop Services on the web. Our combination of the fast turnaround, fewer prices, and satisfactory quality has yielded us an army of loyal customers and positive reviews.
All of our work is performed by trained experts, utilizing the latest software and techniques. If you're not happy with any of our services, send your project back — we'll fix it, free of charge!
What Images Are Eligible For Our Image Restoration Services?
By combining an array of techniques, our professional photo retoucher can repair any photo. Physical photographs can become marred over time from a variety of sources of damage, including pets, children, and light. Digital images can become corrupted over time or suffer damage from hasty compression.
Some photographs are preserved perfectly from the moment they're taken — but they're ruined by poor light, dirt on the lens or other complications. All of these images are perfect candidates for GEI's photo restoration services.
We can take photos in any file format like PNG, GIF, PSD, JPEG, and TIFF — the higher the quality, the better. We also work with scans of your photographs in any file format.
We combine and manipulate images to overcome damages. We can restore mold and water damage, increase the contrast on faded images and remove dirt and debris.
By utilizing photo masking and Photoshop clipping path techniques, we can add or subtract individual parts of an image — even if parts have been ripped or burned off. We can remove background fix poor color lighting and composite multiple photos to a single digital image, all while maintaining the look and feel of your source imagery.
If you're curious about whether digital photo restoration is right for your photograph, don't hesitate to ask one of our photo retouchers! We're happy to advise you about which services are right for your project.
If parts of your images have been completely destroyed, it's difficult for us to know exactly what was depicted. Unless you provide other source material, we'll have to guess what was present in the original image. We can crop out the removed area or synthesize new content — but we'll be unable to restore the exact content of the original image.
Quick and Cost-Effective Photo Editing Service
We provide high-quality source files alongside the conventional file format of your choice. This ensures that you'll be able to make further edits to your images yourself and easily use your image in emails, documents and web pages. If we use photo masking or Photoshop clipping path techniques on your image, we're happy to provide our selections in PSD format for your use.
Your damaged image won't fix itself. Contact GEI today to restore your photographs to perfect condition quickly and cost-effectively. Our guaranteed results are sure to impress friends, family, and coworkers when you present them with your restored images.