Get Clipping Path Photoshop Services Form Best Clipping Shop
Clipping Path Photoshop Services help to enhance the beautiful product background to display the product images professionally, which increase sell. Graphic Experts International is a leading clipping factory in the world. We offer one of the best, cheapest, and most effective Photoshop services for eCommerce or webshop product images available on the internet. We guarantee that you'll be satisfied with the results of your product images. Want to know more about our clipping shop? Here are some of the most frequently asked questions. We get about our Photoshop clipping or background removing services.
Clipping path Photoshop is usually used to isolate an essential part of a photograph (like a person or product) from the background. We carefully go over your photo by hand and create an exact selection that perfectly encapsulates your subject. We then save the collection so that you can use it however you'd like. This allows you to copy your subject, without the background, for use in other eCommerce product images or graphics.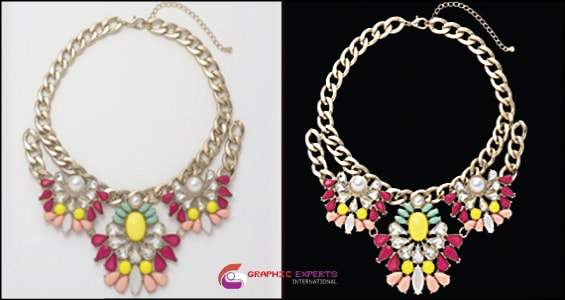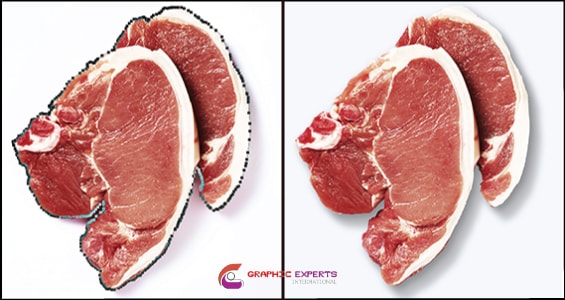 Clipping Path and Deep-Etching Services
Clipping Path Services (sometimes called Deep etching) results in a detailed selection around part of your photograph. You have to save this selection and send it to your requirements, helping you to cut out part of your photo. In practice, each day remove the background, use a section of your photo in the different projects, and apply edits separately to be able to objects within your image as well as remove items from a photo.
Our graphics editor uses pen tool of Adobe Photoshop to trace the subject perfectly. But many other company uses automation to create an expert easier, the world thinks in accuracy over speed. This is exactly why our results are accurate for the pixel. Our accurate selections accommodate invisible or removing background and objects and seamless editing.
Deep etch permits you to quickly separate your products and their backgrounds, helping you to customize each pairing and make certain you present viewers together with the details you would like them to see. Having good quality clipping paths for every product makes creating new ads and promotional material simple.
Photoshop Clipping Path for Background Removal
Photoshop clipping path uses for background removal. Customers often choose our service when they want to create advertisements or catalogs or eCommerce product images web store. Besides Photoshop Clipping paths service isolates their product from any distracting background imagery and enables them to create custom graphics that better showcase their product. However, other customers use this service to aid them in constructing composite photos. By utilizing our service, you can put any subject on any background, allowing you infinite freedom in your creative enterprises.
Benefits of Clipping Path or Deep-Etching
Isolate high-quality images of your product for use in creating ads, webshop images
Clipping path can be used in the Car Image Editing service.
Take a picture of a friend or loved one and place them on an exotic background
Remove the background from product images to use in eCommerce.
Merge images of multiple subjects into a single picture,
Create stunning graphics by placing your photo on an exciting custom backdrop
Switch the background of the picture using a more exciting one.
Copy objects or individuals from multiple photographs for use within a digital composite.
Draw attention to a part of a photo by applying effects to some subject and background separately.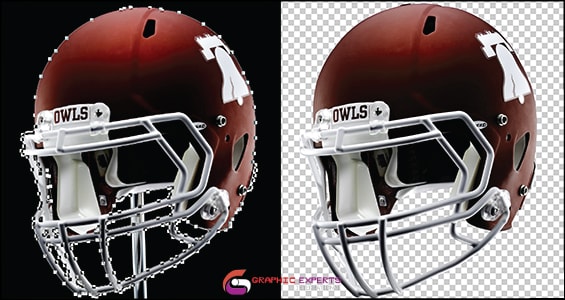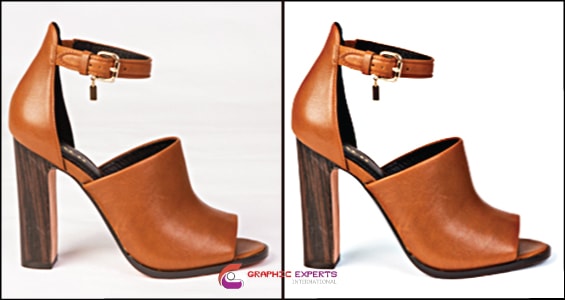 What Images Are Eligible For Our clipping path Service?
While we're happy to isolate any subject from any background, creating a clipping mask by hand is time-consuming. For complex subjects with a lot of outstanding details in the silhouette (like hair, fur, and smoke) we recommend that you choose our photo masking service instead. If you'd like, you can even combine our services. We can use a clipping path in photoshop to isolate the subject and then use a picture mask to finish up the fine detail.
Otherwise, any photo is perfect! Our photo retoucher is up for whatever challenge you can throw at us, no matter how unique or complex.
Unlike some other online Photoshop services, we are proud of ourselves to get the job done right the first time. Moreover, Our clipping paths are hand-drawn. We check the quality before sending them to you and ensure that every pixel is accurate and ready for you to use. Despite this, we pride ourselves on our speedy completion time.
What Images Are Qualified For Deep-Etching Service?
We offer a number of related services. Deep-etching is most suitable for photos without a lot of ultra-depth (like hair) or transparency. Our Photoshop clipping paths service provides identical results (a good selection which is very pixel perfect) for images that can't be deep etched. Our photo editor will be happy to counsel you about which service is the best for assembling your project.
"Quality over Everything" so we are devoted to making sure every single project gets done right. We're confident you will end up impressed together with the speed and accuracy of our own hand-drawn selections whenever you reap the benefits of our deep etching. Our quick turnarounds, low prices, and great customer support are making us leaders in the internet service industry. Good quality to developing a relationship along with you and helping to operate your graphical needs within the time to come.
Choose your Clipping Shop?
Our photo retoucher can't start your photograph until you send it to us. With our low prices, high quality and risk-free guarantee, there's no reason not to use us on your next project. Give us A TRY today!