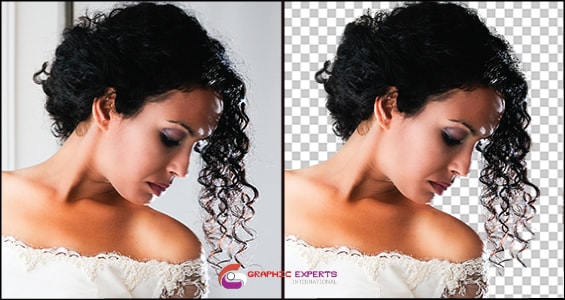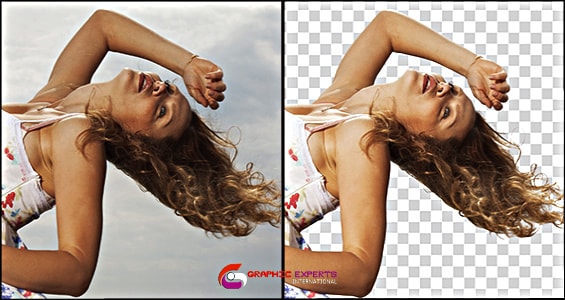 Photoshop Masking Service is The Best
Photoshop Masking is the absolute best service of Graphics Experts International. Our professional graphics editor is trained in the latest techniques and committed to getting each and every photo masking job done right. When it comes to professional Photoshop masking, look no further.
What is Photo Masking?
Photoshop Masking is a service where we isolate part of an photo so that you can use it without the background. It's used in addition to or in place of a Photoshop clipping path and Photoshop clipping mask when an image has complex parts or many small details. Hair, textures (like cloth), fur and transparent or translucent details can all be preserved and lifted from the background of your image. Photo Masking is often used in catalogs, advertisements, and other places where you want to showcase your eCommerce product without a distracting backdrop. Our other photo editing services are Photoshop Clipping Path, Clipping Mask, Photo Retouching, Color Correction, Image Enhancement, Image Manipulation, Raster To Vector Conversion, and Logo Generator.
What Can Our Masking Service Do?
Our Photo Masking service can separate any part of a photograph. You can then use this separated section in other photos or use the mask itself in order to make changes and edits to your original image. Here are a few of the things you can do with our Photo Masking service:
A separate part of a photograph from a gradient background
Lift translucent or semi-transparent parts of a photo without losing transparency
Cut key subjects from your image to be placed on a new background of you're choosing
Remove background colors from transparent elements within an image
Separate hair, muslin, fur, chiffon and other complex elements without losing detail
Save masked portions of the image as a custom selection that can be utilized and modified later
Photoshop Masking instead of Photoshop Clipping Path or Clipping Mask?
Photo masking (instead of Photoshop clipping path or Photoshop clipping mask) is usually only required for photos with a lot of fine detail or transparency. Some examples include:
Photographs of people with visible hair
Animals with hair or fur that breaks up their silhouette
Transparent or translucent elements, like glass, jewelry or smoke
Plants — especially grass, trees and some types of flowers
If you're not sure whether your photograph needs photo masking, Photoshop clipping path or background removing, feel free to ask! We're happy to recommend whichever service we think would work best for your project.
So what are you waiting for? Our dedication to providing the best and fastest professional photo masking service leaves nothing to be desired. Give us a try today!