Do you know the secret tips on how to sell an old car at a minimum hassle with a handsome price?
Selling old cars at the expected price is quite challenging. But if you can be strategic & apply some tricks then you can sell it at the best price within a short time.
Here's…
How to Sell Your Old Car at the Expected Price:
You need to follow some steps with proper marketing planning to find potential clients. As your car is used it may look dull but your presentation needs to look appealing.
How you can convert your old car into an attractive one is the secret of this article.
In this article, I will give a complete guide on how to sell your old car with some lucrative tips & tricks.
If you follow my tips then you can easily get rid of the old vehicle with a good amount of cash. Dive to the article to know the easy & convenient old car selling method at the best price.
Preparing your car
Whether you have used this car for a long time or a short period preparation is a must. Don't try to skip this step. Before starting marketing or advertisements you need to prepare your old car. The first impression is really essential to attract buyers. If you display an ugly car it can ruin the first impression.
First, wash the car properly to remove dust. You need to clean both the exterior & interior to make the car crystal & clear. If you need to do some maintenance then take it to a mechanic to fix it first. You should examine that your car has not any serious issues that are important to impress the buyer.
If your car's color is looking dull or badly harmed then you can paint again with some eye-catchy color. But before changing the color you need to research the popular selling car's color so that you can easily attract the buyers. After proper analysis changes the car's color.
Collect Documents
Collect all the legal car's documents. Without proper documents, you won't be able to sell your car. You need to collect all previous maintenance records, original buying receipt & title. The title is most essential because without that the client won't transfer its ownership.
So, you must collect all the legal & original documents before starting advertising. Also, make proper paperwork to sell the car safely & in a legal way. The paperwork helps the buyer to rely on you.
According to the Region, there are different laws for selling an old car. So you should check the law whether It needs to fill any form to transfer ownership.
If needed, collect the form & be ready to fill it up with essential documents. All this documentation makes the buyer feel your car is in good condition & you take proper care.
Also, the buying receipt highlights the car's features, original price & functionality that is also fruitful for quick selling. This will help you to get fair market value.
When you collect all the necessary & relevant documents that boost up your car selling system. It helps you to do proper marketing & get rid of any legal issues. Besides, it makes your selling easier.
Make A Plan to Sell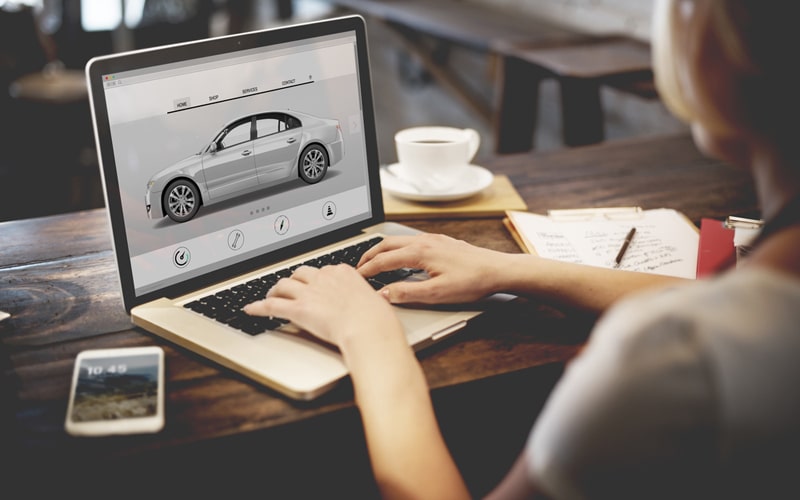 Planning is another key factor to sell your old car conveniently. At first, you need to find out the platform where you want to sell or where you want to advertise. Auto trader, cars.com & Facebook will be good choices. This type of marketplace has a huge engagement & marketing strategy that makes your work easier.
You can also research potential dealers or buyers who like to buy old cars. Then you can personally contact the dealers & offer them to buy your cars.
In this case, you won't need to pay any extra sales commission. But you need to give an effort to find out the real buyers.
Set an Attractive Price – Check and Recheck: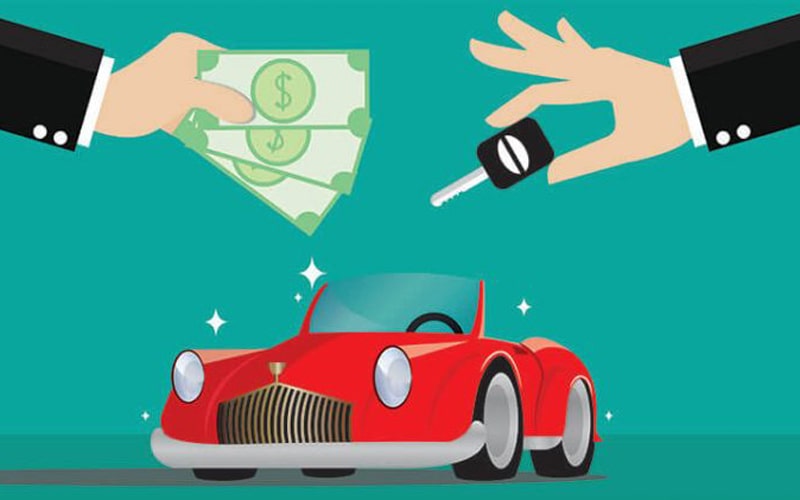 No matter where you decide to sell or how old your car never goes so cheap. The cheapest price makes the buyer conspicuous that your cars are not good. So, be strategic & clever to set the price. You need to do some research on the latest market price & then decide how much you can expect.
Another trick you may apply is to set some extra price than your expectations & do some negotiations after the conversation. These tricks help you to make the buyer satisfied & convinced quickly.
Also, you should analyze the old car selling sites to get ideas about the ideal price. Don't set the price range too high than the marketplace. In this competitive automotive business field, you won't be able to sell the car at a high price. You need to set the price within the market value. Take the idea from those websites & set your asking price that makes your selling lucrative.
Highlight Details – Show Them What They are Buying: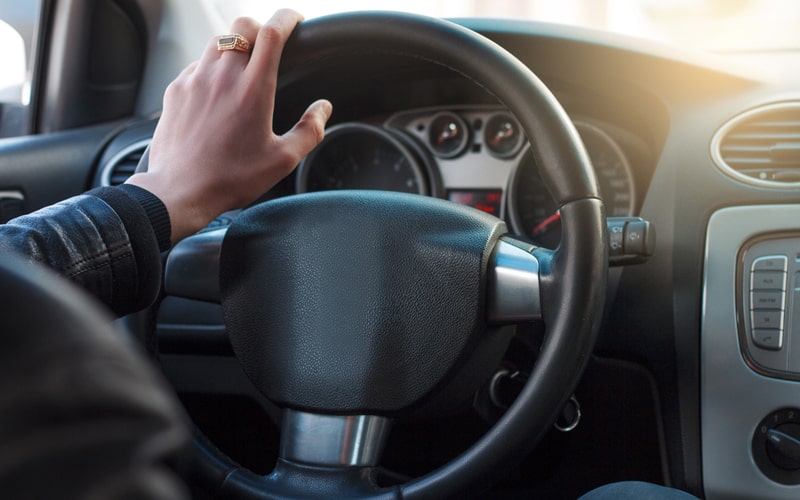 Detailing is an important factor to attract buyers. You need to list out each detail's features with brief descriptions.
Don't miss out on any little components.
It helps you to write an informative & useful description while you start advertising.
You should highlight the car's model, year, buying price & specialty of the car. You need to be truthful about the car's condition so attach a VIN so that the buyer can check the car's condition. While you are adding this number it will make the buyer interested in your car without hesitation.
Offer Test Drive:
The test drive is another fantastic way to attract buyers. This type of test drive also helps the buyer to trust you. So, you can offer a test drive before final purchasing.
While you take the ride with clients highlight the specialty & good sides of the car.
Try to ensure a smooth ride without any issues. You need to highlight the pros of the car & how it can benefit the buyer. Also, you can show him the necessary documents. Surely this type of test drive increases the probability of selling your car.
Photoshoot Your Car Make it Appealing: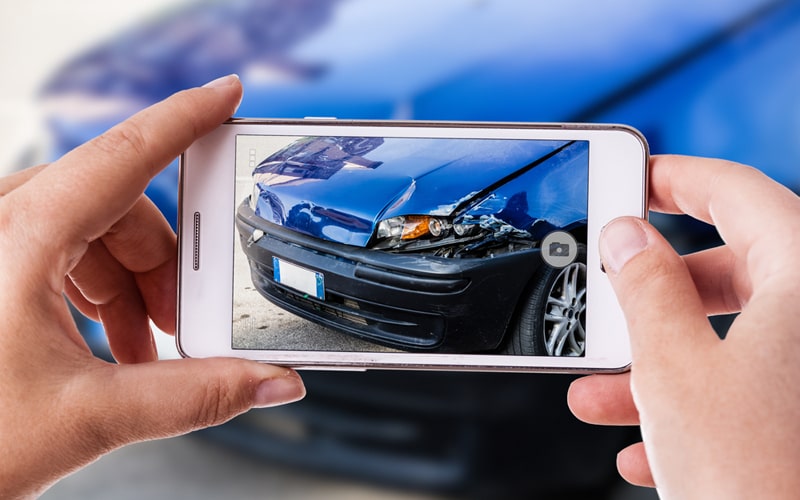 In this digital age, your selling probability is totally dependent on a good image. If you don't use a high-quality car's image then you won't get client attention.
So, you need to attach a standard car photo. But hiring a professional photographer is expensive & time-consuming.
So, It's better to capture photos by yourself & outsource photo editing services to fix imperfections.
The most important challenge is to keep your car's photo natural. Try to be genuine as much as possible. You need an expert editor who can edit without making it artificial. Photo helps the buyer to visualize your products & a perfect shoot can make them tempted to buy your old car. You can start a photoshoot with your smartphone. But follow the below tips to take car pictures for a quick sale. Here are some unique ideas for photo-shooting old cars.
Choose the time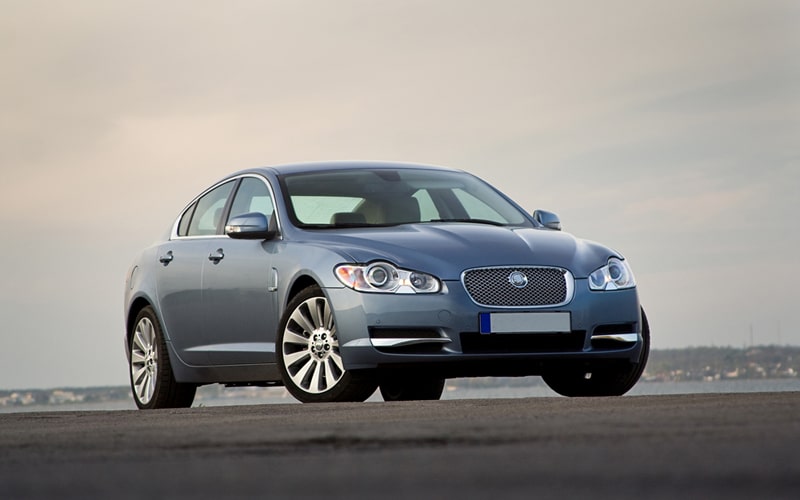 Timing is important to derive a good shot. If you choose the wrong timing for photography of your cars then it can derive poor shots.
The golden time for photographing cars is half an hour before sunset & half an hour after sunrise. In this time the natural beauty can enhance your car's beauty.
Besides, direct sunlight can ruin the original color of the car. Excessive sunlight not only harms the car's color but also makes some unnecessary reflections that can ruin your car's beauty.
So, it's better to choose the right time to make your photoshoot fruitful.
Focus Detailing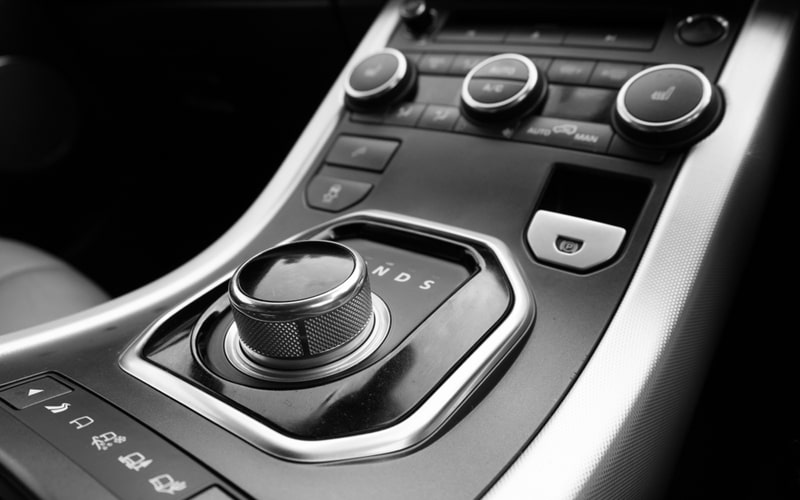 Customers don't have any physical interaction with your car. They like to see each detail. When you attach every detail it increases the car selling probability. So, focus on each detailed component such as engine, seat, brake, window, etc.
Try to capture all the major components & attach them with proper descriptions. This type of informative shot is very helpful to sell your old cars. If your interior has some little scratch that can identify in detailing shot then outsource photoshop services to remove the scratch, creases to attract the audience.
Various Angle Shot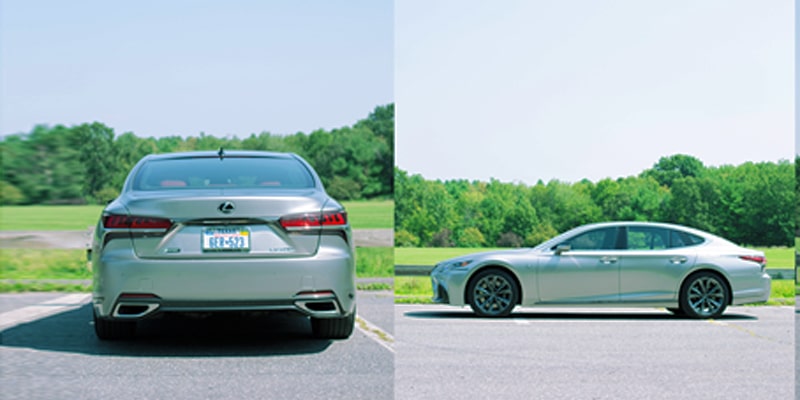 Car's beauty in different shots comes differently. The front shot output differs from backshots. You need to try every possible shot to find out the best view.
After finding some best shots you must include those angle shots. Multiple angle view helps the buyer to visualize the beauty of your car clearly & conveniently.
Shadow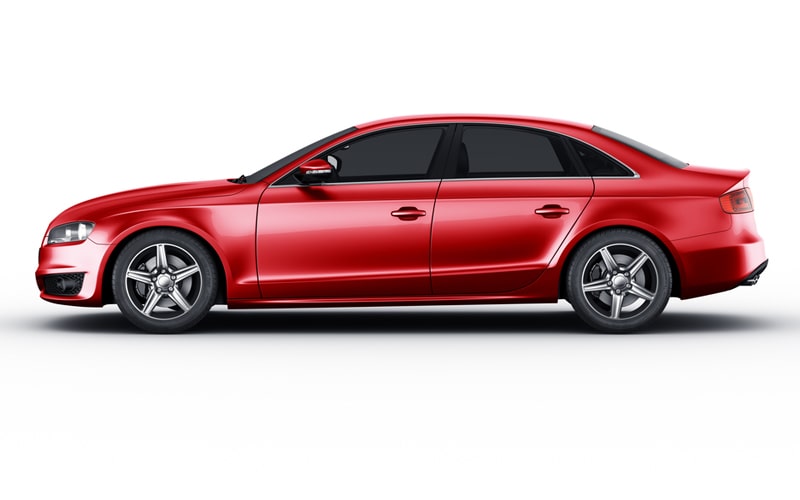 Shadow is an important factor to bring speed in static photos. A mild shadow can make the car look realistic & alive.
But capturing perfect mild shadow is really difficult.
Professional photographers also face problems to capture the accurate shadows. It is easy to take photo editing services to create a prominent shadow. Attaching shadow also helps you to attract the audience more conveniently.
Background
The background is an important factor to bring focus to your car. If you use any ugly or colorful background that can grab the attraction from the car.
Besides, the distracting background will fail to attract buyers. But taking your car outside & finding out a cool background is time-consuming.
It is wise to use Background Removal services to get a transparent, black, or white background that looks highly professional.
Mirror Reflection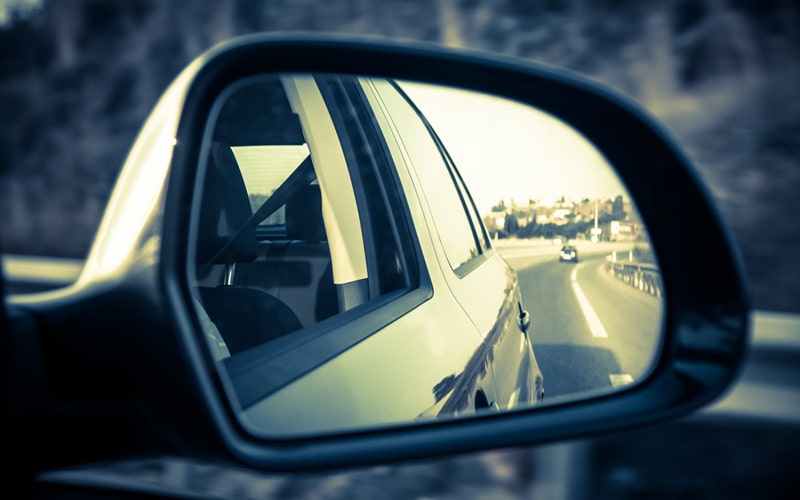 You can try to capture the sky's reflection in the mirror. This view is too cool to impress the client. If you find it difficult then you can do it in post-processing steps.
Here, you must avoid your own reflection in the car's window. It can ruin the beauty of your cars. Avoiding unwanted reflection is another important trick that you need to follow.
Motion Picture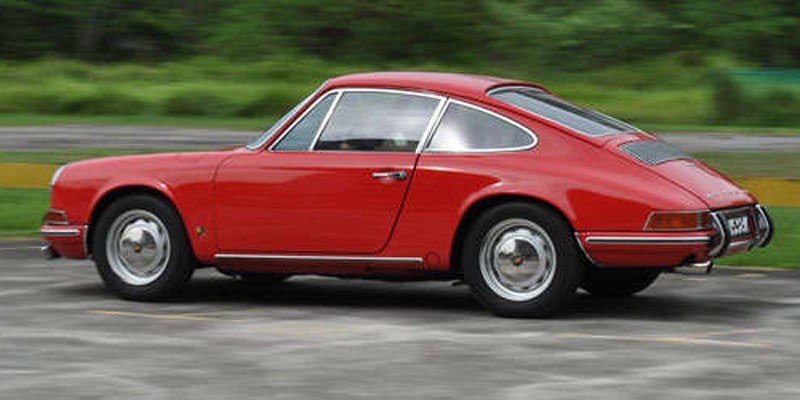 Motion is the main beauty of the car. So, try to capture some pictures while the car is roaming on the road.
Now…
This type of motion blur shoots ensures that your car has no issues & perfectly derives high speed. This dynamic picture helps you to generate a quick sale.
Final Retouch up Before Uploading
Car Photo Editing is essential to attract the client at first glance. But it's important to maintain honesty. You won't do any major editing that is unethical.
You can fix some ordinary issues that are due to the photoshoot or that can be repaired before delivery. It is essential to avoid any false commitment.
Due to excessive light the color can be faded so you can do color adjustments & changes. GEI has an expert & experienced team to edit your car's photo naturally that helps you to sell the car quickly.
GEI offers budget-friendly color correction, Background Removal, Shadow making & other essential editing to make your photo highly professional.
You can take our services to fix the issues in car pictures. Our premier quality editing will make your car appealing & attract more customers.
Though you give effort while capturing a car's photo it's natural to raise some imperfections. So, it's better to remove those issues with an expert hand.
Besides, Changing the background will help you to focus on your car that can bring a quick sale. Background change will allow you to remove the unwanted background & objects.
If the car is broken or color is damaged what to do?
You can easily hide the broken part & color issue with our amazing Automotive Photo Editor. So, if your car is broken or has color issues take our services to fix all the problems & generate eye-catchy photos. But yes obviously after confirming the sale you should repair the broken part. That will prove your ethics & good for future selling.
Besides, there are various clients who love color variations. We can help you to provide different colors that can impress the client. Then according to the client's preference you can modify the original car's color.
A broken car or Damaged color can make the buyer negative about your car's condition. So, to create an impressive first impression you should take our help to get rid of those problems. It will increase the 3x probability to sell your car within a short time.
Final Tips
Selling an old car is not difficult if you can follow all of the above steps perfectly. After completing all those steps now it's time to market your cars. Don't wait for the client to find you. It's wise to find a client who actually needs an old car.
If you choose any marketplace to sell the car then try to share the link on Facebook, Instagram. It will help you to reach different clients easily. Besides sharing marketing about your old cars & highlights the features with benefits. You can also mail some potential buyers about your offer.
All these marketing strategies help you sell your car quickly & conveniently. Most importantly you need to be honest & follow ethics to achieve the best price. So, don't try to fake anything that won't bring profits.
Little modification is acceptable but never try to show something different from the original. Research & analysis of the current market & offer your deal in a unique way that's all to sell your car.
While selling your old car it's important to maintain proper documents. You must change the authorization according to country law. Also after selling the car you need to let DVLA. Otherwise, you will be responsible for future issues about the car such as tax, insurance, etc. So, it's important to sell your old car by following all the rules & laws.
If you are looking for a hassle-free old car selling experience then follow my guide with tips & tricks. You will be able to sell your car at the best price without struggling. Give some effort in the planning stage. Proper panning & perfect strategy is the key factor to selling your old cars.
Read More:
9 Common Car Photography Errors to Avoid | A Beginner's Guide
10 Car Photography Techniques for Beginners to Follow
How to Edit Car Photos Like a Pro Using Lightroom [04 New Steps]