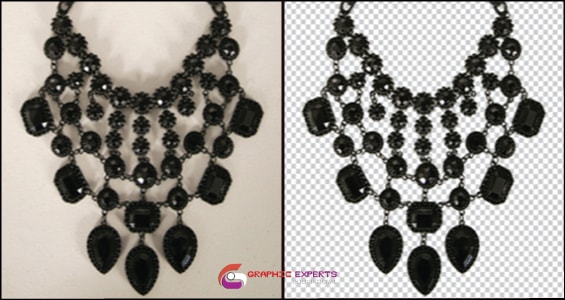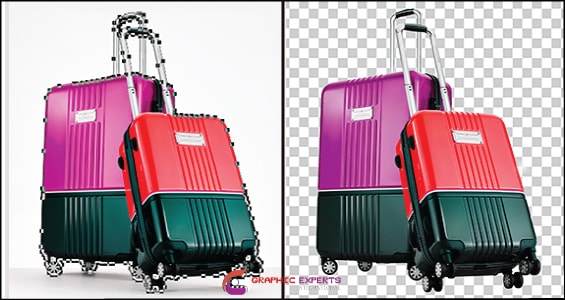 Background Removing Services
Background removing services are here at Graphic Experts International for the solutions of your eCommerce image editing projects.
You may have beautiful shot of products that's been unsuited by disturbing scenery or other objects. In some cases, you just need to cut out the subject images to be used in any Photoshop Services. All of these kind of problems — plus more! — can be solved simply, cheaply and rapidly with our help.
Background Removal Used For?
Your background may be ugly, too pretty, plus it discounts your subject. it does not matter — you prefer to use the subject alone. Background removing service solves all of these issues by knocking out the background entirely. We are pleased to provide your photograph with a transparent background for easy used in work. In professionally shot photographs can have problems with poor lighting and shadows and Maybe you might want to apply a uncommon effect, like creating white or black background maintaining the color of your subject image. It really is these needs, our background removing services perfect — we offer a PSD with the selection, enabling you to make the edits you will need. Background removal may also be employed in reverse — we can easily take out a small sector of the image by leaving the remaining. If you have some undesired chaos with your photos or some objects in the shadows, we're here to help. Our background removing services can remove any objects or details very quick.
How's Background knockout Done?
We always believes in quality but some of our rivals use magic wand tool for quick selections, we perfectly use pen tool Photoshop to manually select part of your photos. This method is a bit more exact and even more time-consuming. All the selections are saved as paths.
Our clipping path and Photoshop masking services are nearly the same as our background knockout service. Our staff members are thrilled to give you advice about which service is best suited on your image in line with the complexity with the projects and the methods you need the edited project delivered. We are very pleased to re-do our services to meat the requirements of any project!
Each of our other services, like color adjustment and retouching, might be joined with background removing to help target individual regions of your photo.